Virginia Commercial and Home Improvement Contracting Exam Book Bundle (Combo)
This book bundle includes all the necessary references to help you prepare for the Virginia Commercial Improvement Contractor (CIC) and the Virginia Home Improvement Contractor (HIC) Exams at PSI. You should have these books to complete our exam prep course and the open book exams. This bundle includes the following books:
29 CFR Part 1926 and Related Standards (a Contractor Training Center publication)
Virginia Uniform Statewide Building Code, 2015
International Building Code, 2015
International Residential Code for One- and Two-Family Dwellings, 2018 edition
Carpentry and Building Construction
ASCC-1(05): The Contractor's Guide to Quality Concrete Construction
Craftsman's Manual and Textbook, 8th edition
Modern Masonry - Brick, Block, Stone
Standard Practice for Installation of Rigid Poly Vinyl Chloride (PVC) Siding and Soffit
Insulation Handbook, 2000
Gypsum Construction Handbook
Finish Carpenters' Manual
ANSI A117.1-2017 Accessible and Usable Buildings and Facilities
Design and Control of Concrete Mixtures
Our exam prep tabs are sold separately. You can purchase tabs for the Virginia CIC and HIC Exams at the link here. In a hurry? Save hours of tabbing and highlighting your books with our exam-ready tabbed and highlighted books, available here!
See what our students say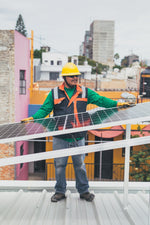 I recommend using the services of Contractor Training Center if you are serious about passing the exam.
They don't waste your time with fluff. They arm you with all the right tools and give you special insights that you just won't get anywhere else. I would definitely choose them again if I have any future test requirements.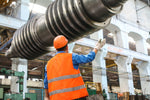 I would absolutely recommend Contractor Training Center to everyone!
"Great course that helped me pass the NASCLA Exam on my first try by a convincing margin!!" says Jason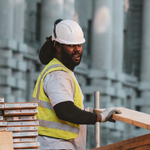 I don't think I could have gotten through the test without Contractor Training Center.
"The course and materials were very helpful. Whenever I had a question I always got a response in a timely manner. If you study the materials given, you will definitely pass." says David