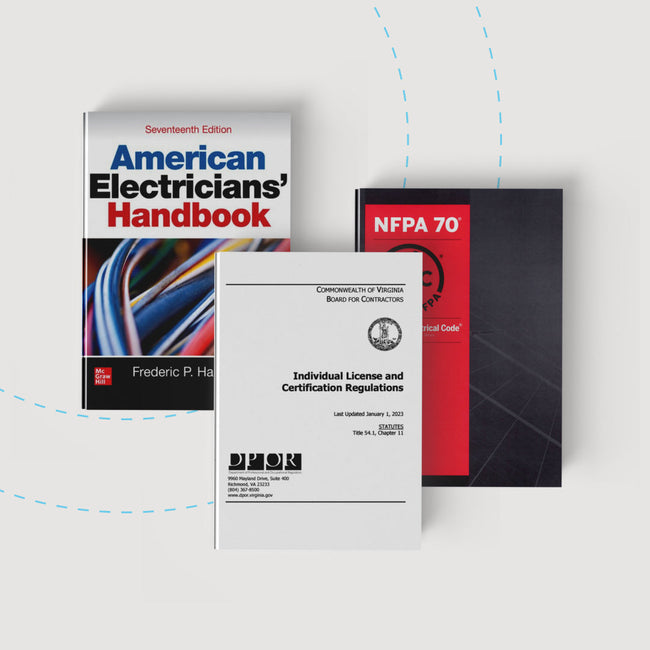 Virginia Electrician Exam Book Bundle
This book bundle contains all the books necessary for the Virginia Master Electrician Exam and the Virginia Journeyman Electrician Exam at PSI.
This bundle includes the following books:
National Electrical Code, NFPA 70, 2017 edition
American Electricians' Handbook,

17th Edition*
A501 DPOR Individual License and Certification Regulations, Virginia Board for Contractors

Tabbing and highlighting your books is part of our course curriculum. You can purchase our exam prep tabs, sold separately, here. In a hurry? Save yourself hours of tabbing and highlighting with our pre-tabbed and highlighted book bundle here.
*American Electricians' Handbook, 16th edition, listed as an exam reference is currently out of print. Per PSI, newer editions of books are also allowed into the exam.

We offer a book buy-back program - get up to 30% of the retail value back for your used books! Contact us at [email protected] if you are interested.

Questions & Answers

---

See what our students say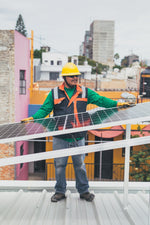 I recommend using the services of Contractor Training Center if you are serious about passing the exam.
They don't waste your time with fluff. They arm you with all the right tools and give you special insights that you just won't get anywhere else. I would definitely choose them again if I have any future test requirements.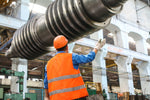 I would absolutely recommend Contractor Training Center to everyone!
"Great course that helped me pass the NASCLA Exam on my first try by a convincing margin!!" says Jason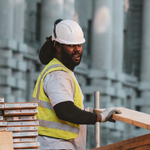 I don't think I could have gotten through the test without Contractor Training Center.
"The course and materials were very helpful. Whenever I had a question I always got a response in a timely manner. If you study the materials given, you will definitely pass." says David