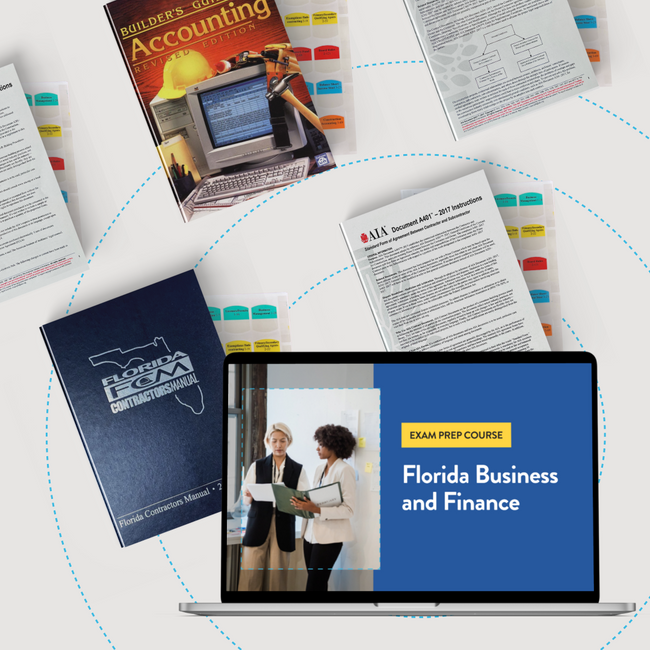 Florida Business and Finance Essential Exam Prep Package
Prepare for the Florida Business and Finance Exam with our Florida Business and Finance exam prep essentials:
Exam Prep Course
Practice Exam Simulator
Approved Book Set for Open-Book Exam
Exam Prep Tab Set

Book Highlighting Guides
Questions & Answers

No questions have been asked yet, ask your question above.
---


See what our students say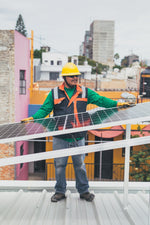 I recommend using the services of Contractor Training Center if you are serious about passing the exam.
They don't waste your time with fluff. They arm you with all the right tools and give you special insights that you just won't get anywhere else. I would definitely choose them again if I have any future test requirements.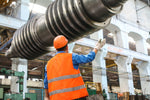 I would absolutely recommend Contractor Training Center to everyone!
"Great course that helped me pass the NASCLA Exam on my first try by a convincing margin!!" says Jason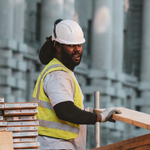 I don't think I could have gotten through the test without Contractor Training Center.
"The course and materials were very helpful. Whenever I had a question I always got a response in a timely manner. If you study the materials given, you will definitely pass." says David